Community – Why Idaho?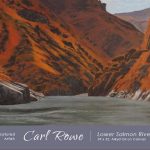 Smith & Coelho invites you to a Limited Art Exhibit, January thru March, 9am – 5pm, Monday – Friday.
Featured artist is Carl Rowe.
Public is welcome to visit lobby located at our office:
(208) 955-1700 1151 E. Iron Eagle Dr., Eagle ID 83616 www.smithandcoelho.com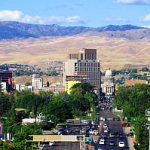 Boise is consistently one of the most popular cities featured on Livability. A beautiful, welcoming, rapidly growing city that was recently named #1 on our Top 100 Best Places to Live in America, there are tons of reasons why so many people want to know more about living in Boise.
Boise has the Boise Philharmonic. It has theater. It has a state capital and a military base. Its university has added "football powerhouse" to its already-impressive resume. The natural amenities are perhaps even more impressive than the cultural ones. Boise sits at the intersection of desert and mountains with the Boise river running through downtown.… Continue reading →